Brake Booster Notes
FIAT used a 7" Girling Mk2A Brake Servo in the cabriolets.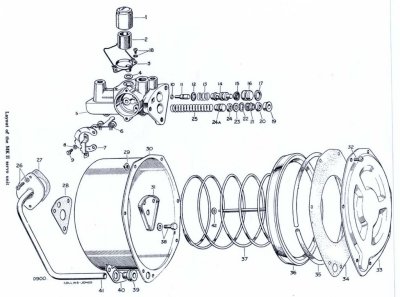 This booster (in various forms) was widely used in other european cars of the same era, including:
Many british cars (Rover, Aston-Martin DB5, Lotus Elan, Sunbeam Alpine/Tiger)
Alfa 2600
Volvo P1800
Lamborghini 350,400,3500GT, Espada, Islero, Jarama, Miura
Maserati Mexico, Mistral, 3500
Reference Information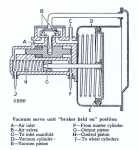 Parts and Rebuilding Services
Conversion Kits
The Girling MkIIb is fairly old technology, and will require periodic rebuilding. Due to the wide number of applications of this booster, conversion kits to Lockheed or PBR units are available. One of these kits might be applicable to the FIAT. If anyone has tried this, please let me know so I can post more information.