9/17/2009: Where Have I been?
Well, the 1500 project has been on hold for about a year. It's been a combination of things taking up my time. Most significantly, though, it's been a purchase I made last winter.. I was frankly getting tired of the slow progress on the 1500, and I wanted something that I could actually drive. I've always been a fan of the FIAT Dino Spider, and when I happened upon this 1967 on ebay, and I couldn't resist the opportunity.
A few weeks ago I finally got it together and took it to the Lime Rock Festival: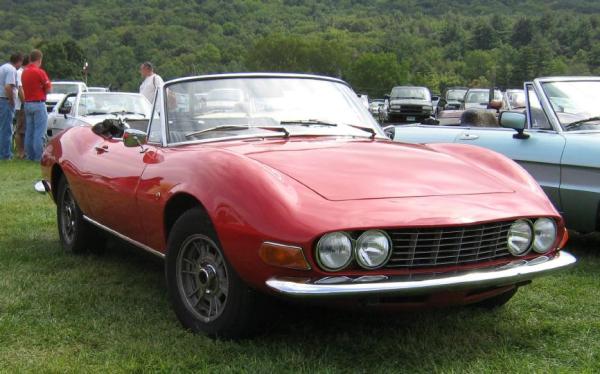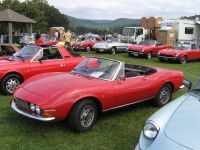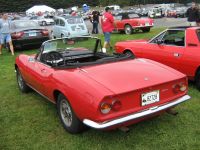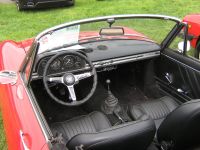 I should confess that those are carefully chosen photos. The paint is actually nowhere near as nice as it appears in them :)
This car is an early model, with a number of unique features that were only seen in the first 500 or so cars.
However, at some point in the history of this car, it was rebuilt with a lot of components from a later car. I received it with a later dashboard, wiring harness, and some other things.
The dash looked particularly bad, with the aftermarket steering wheel and a crudely made center console panel trying to match the wood dash.
It was high on my list of things to fix. I was lucky enough to find an early dash and steering wheel, as well as most of the center console parts I need, and am slowly putting the car back to something like its original spec. It will never be totally original, but on the surface, it's going to be pretty close.
Some of the work i've done over the last 9 months:
adjusted wheel bearings, bled brakes
overhauled wiring (replaced some melted wires and bad splices, undid a bunch of stupid hacks and generally got it back to its stock configuration)
located correct dashboard
located correct steering wheel
located correct center console plastic (the one in the car had been hacked up)
located correct ashtray
located correct FIAT knock-off wheel centers
rebuilt heater controls
corrected shifter (was missing the extension)
replaced oil pan (cracked)
repaired exhaust leaks at headers (incorrect size clamps were installed)
replaced exhaust hangers
replaced plugs and wires
replaced all 3 carburetor tops (existing ones were warped, causing an air leak)
cleaned and balanced carburetors
refurbished air cleaner and chokes (re-plated, powder coated)
located correct fuel filter and bracket
corrected fuel line routing
located and installed correct low-beam headlights (the car had 4 high beams installed when I got it!)
corrected tail lights (they were installed backwards)
Lots of other little things i'm forgetting..
There are always more things to do, of course, but all I have planned for this season is some distributor work and perhaps getting the heater box and control cables back into the car.
The Dino is going off for winter storage fairly soon, and then i'm going to focus on the 1500 again for a while. I really want to get the metalwork done so that I can send it out for body and paint.
Hopefully you'll see some 1500 updates here soon.